Now Accepting New ESL Students
Now Accepting New ESL Students
ONE-TIME REGISTRATION FEE
One-time registration fee

What you'll get when you register...
Placement Testing Package ($25 value)
1-hour ESL / IELTS Trial lesson ($29 value)
20% Discount Off All Pricing Packages
IELP Community Membership
Registration Overview
Teacher: Ryan Glover

Study time: 1 hour

Exam(s): 1
Registration Overview
What you'll get when you register:

Placement Testing Package
1-hour ESL / IELTS trial lesson
20% off all pricing packages
Access to IELP Community
Empty space, drag to resize
Certification Included
CEFR Placement Test Certificate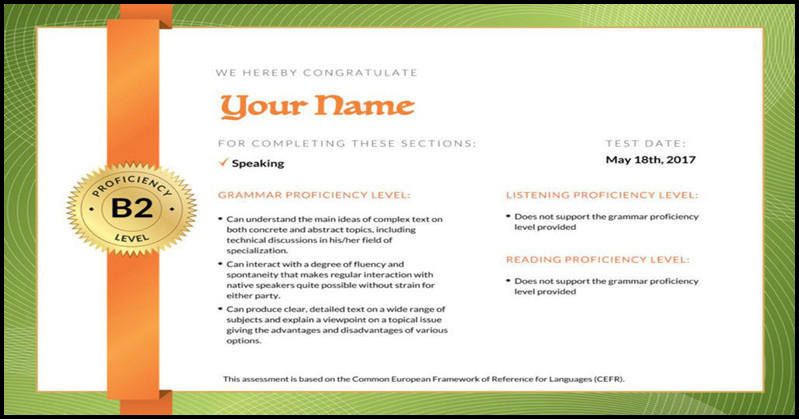 Ryan Glover
BA, CELTA, MA Global Leadership
Ryan is an English language instructor with over thirteen years of international teaching experience. After convocating with a Bachelor of Arts degree at Vancouver Island University, Ryan acquired a CELTA Certificate at the British Council. Ryan has taught English as a Second language, IELTS, and university preparation classes in the State of Qatar, the Russian Federation and Canada. When not overseeing IELP or teaching English online, Ryan works for the Government of Canada, teaching ESL at Sammis Immigration Services and Being Human Services. Ryan has recently completed a Master of Arts degree in Global Leadership at Royal Roads University.
Testimonials
Our academy with your words...
Appreciate Your Friendship
Hamid K., Tehran, Iran
I truly appreciate your professionalism. Your prompt action to produce the Immigration Letter was excellent.
Excellent IELTS Teacher!
Lily B., Kerala, India
Thank you for the lessons and advice you gave me. Please continue your excellent work to help people achieve in this exam.
You are a good teacher
Ivan K., Kiev, Ukraine
You are understanding how to make English classroom with students, with all ages You are very very good teacher, keep it always.
Reliable and Helpful
Denn R., Philippines
Ryan Glover is a friendly educator who aims to help those who are planning to take the IELTS test.
Frequently asked questions
When do lessons take place?
ESL / IELTS distance learning trial lessons take place using Zoom. Once your booking payment has been received, you will receive a booking link to schedule dates (Fridays, Saturdays, and Sundays) and the times you would like your lessons to occur.
Your registration entitles you to a 20% discount on all pricing packages. Also included with your registration is i) an English language assessment test and ii) a one-hour Personal Coaching Session.
Cost of ESL/IELTS tutoring?
The tutoring price varies between $25.00 and $29.00 CAD per lesson, depending on the type and duration of the learning plan. For example, the cost of IELTS tutoring will be lower if you purchase a package with several lessons included. VIEW PRICING PACKAGES
To download a copy of the course structure, click on the link below. All pricing packages allow you to mix and match the Units and Skills that you personally would like to focus on and work on: COURSE STRUCTURE
Join our academy. You won't regret it!
Once your payment is processed, you'll receive your English assessment test by email. Please watch for an email from ESL School Student Services. The assessment exam tests your grammar, listening, reading, writing, and speaking skills based on the European Framework of Reference for Languages and is benchmarked against your IELTS Band Score. The test takes about an hour to complete. Once your results are submitted and graded, you will receive a booking link to schedule your trial lesson on Zoom. During your trial lesson, we'll review your assessment test results, focus on Writing Task 2 of the IELTS exam. develop your learning path, and discuss your next steps.
Created with